Choose the Best Dumpster Rental Kyle TX Has to Offer with Dumpster Dogs
For the best dumpster rental Kyle TX has to offer, book with Dumpster Dogs! Our family-run company proudly provides Kyle, Texas, and surrounding communities with reliable waste management services, top-tier customer service, and high-quality containers. Since we founded our business, our locally owned and operated company has sought to improve the dumpster rental experience for all customers by focusing on the most important aspects of waste disposal services: safety, communication, and dependability.

To provide the trustworthy dumpster rental Kyle TX deserves, we've built an impressive fleet of dumpster experts and equipment, and are now home to the best truck-to-dumpster ratio in the Travis County area. We aim to exceed our customers' expectations by providing reliable on-time delivery, convenient scheduling options, and reasonable prices. Our years of experience renting containers for our own personal projects allowed us to turn the industry's weaknesses into our competitive strengths. By building our premium team of staff and industry-leading equipment, our customers never have to wait for a dumpster rental they can be satisfied with.

Our community-driven company happily offers a cost-effective dumpster rental Kyle TX can rely on to deliver on its promises. Our prices are set with our customers in mind, with no hidden fees or surprise charges. Whether you're clearing out years of junk from your home, redesigning your garden, demolishing an old storage shed, or constructing a brand-new office building, our team of experts is ready to provide you with the roll-off bin best suited to the needs of your project and your budget. Book online and get started today!
We Take Just About Everything
Some examples of the junk we haul away include
Refrigerator Disposal

Garbage Removal

Mattress Disposal

Foreclosure Clean Outs
Construction Waste Removal

Yard Waste Removal

Trash Removal

Appliance Removal
Television Disposal & Recycling

Furniture Removal

E-Waste Disposal

Hot Tub Disposal
Why Choose Us for the Dumpster Kyle TX Can Count On
If you're searching for the dumpster Kyle TX trusts most, book with Dumpster Dogs! Our clean and durable dumpster containers, unmatched professionalism, and first-class customer service have made us the local trusted source for those seeking dumpster rental companies in Kyle TX. Our community-driven company regularly partners with homeowners, residents, local organizations, and business owners throughout our service area to help keep our beloved city clean. As a booming tourist destination, it's incredibly important to present a safe and clean space for everyone to enjoy themselves, and our company is proud to take part in that effort.

If you're looking for the best-quality dumpster Kyle TX has to offer, look no further than our family-run company. We care about the outcome and overall success of your waste disposal project just as much as you do. Our dumpsters are designed and built by reputable, industry-leading manufacturers and feature convenient low-top open designs for safe and accessible loading. We do our due diligence by cleaning and sanitizing all of our containers before and after each use, so every customer has the extra advantage of receiving a bin they can depend on in the condition they deserve. Give us a call or book online to get started on your next project today!

Reliable Dumpster Rental in Kyle TX for All Projects
When you book our dumpster rental in Kyle TX, you're certain to get the high-quality equipment you need to complete any waste disposal project, no matter the size or scope. Our premium dumpster bins are convenient and well-suited for residential projects, construction jobs, commercial use, and everything in between. With our varied inventory of bins to choose from, you'll be able to easily find the dumpster best suited to the needs of your project, as well as your budget. Whether you're working on single-room renovations, holding an estate sale, clearing yard debris after a storm, building a new home or commercial building, or simply seeking to address the ongoing waste management needs for your business, Dumpster Dogs is here for you.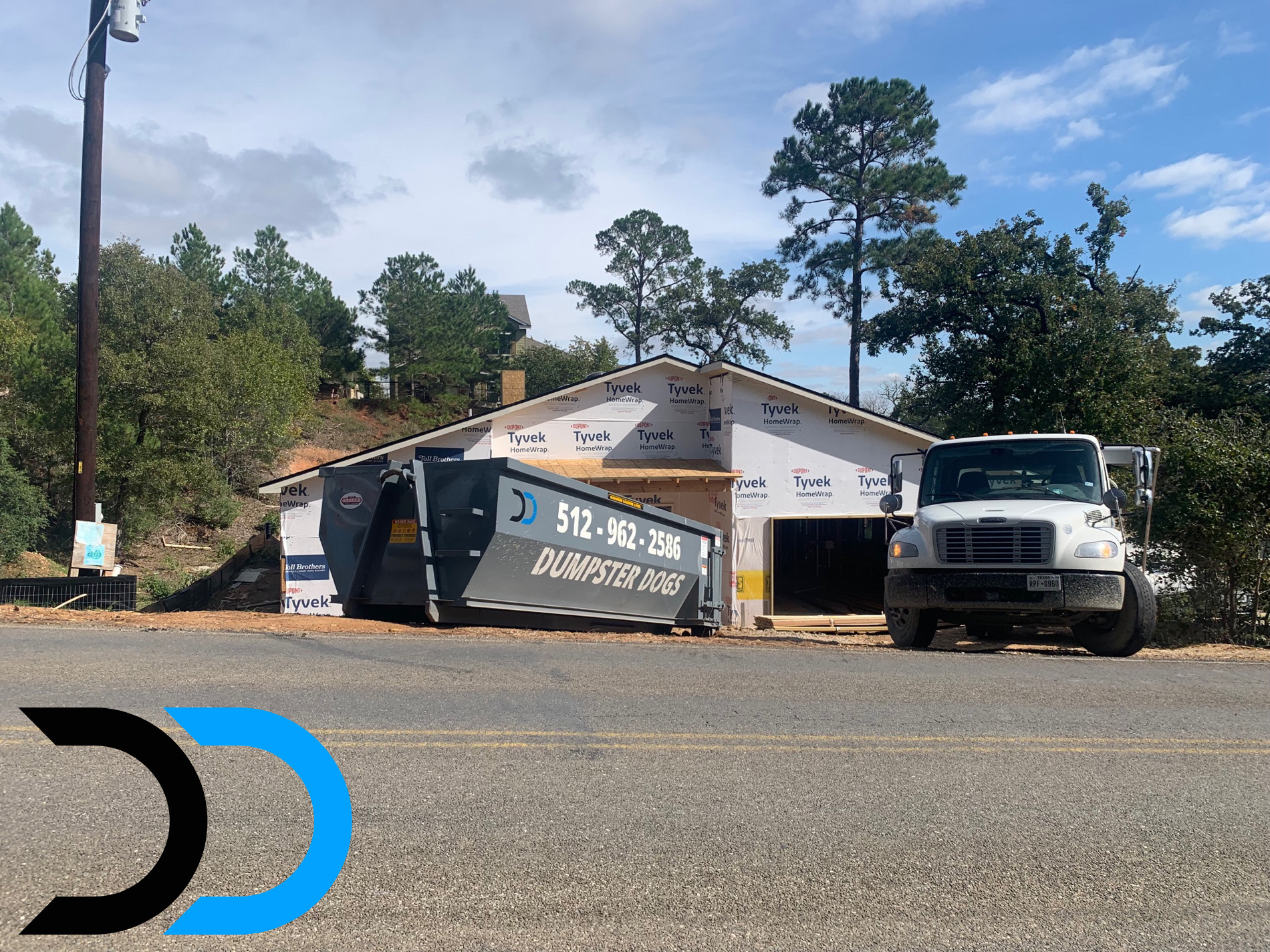 When taking advantage of our affordable dumpster rental in Kyle TX, you can rest assured your waste is being disposed of in an economical and ethical manner. Part of taking care of our community is safely handling waste in accordance with local, state, and federal laws. Our local company frequently partners with the Travis County Landfill to ensure that all waste is discarded properly and carefully. Call us or book online today to lease the roll off dumpster rental Kyle TX chooses first!
Rent a Dumpster Kyle TX Residents Can Depend On
If you need to rent a dumpster Kyle TX homeowners can rely on, book with our helpful and friendly team. Our sturdy dumpsters are perfect for garage and attic cleanouts, throwing out unwanted or broken appliances, small-scale renovations, completing simple home repairs, or just downsizing your junk pile! With our convenient low-top dumpster design, you can easily dispose of any old furniture, mattresses, garbage, and anything else that's cluttering your home, and at prices that won't hurt your wallet! Give us a call or book online today for the cost-effective residential dumpster rental Kyle TX homeowners trust most.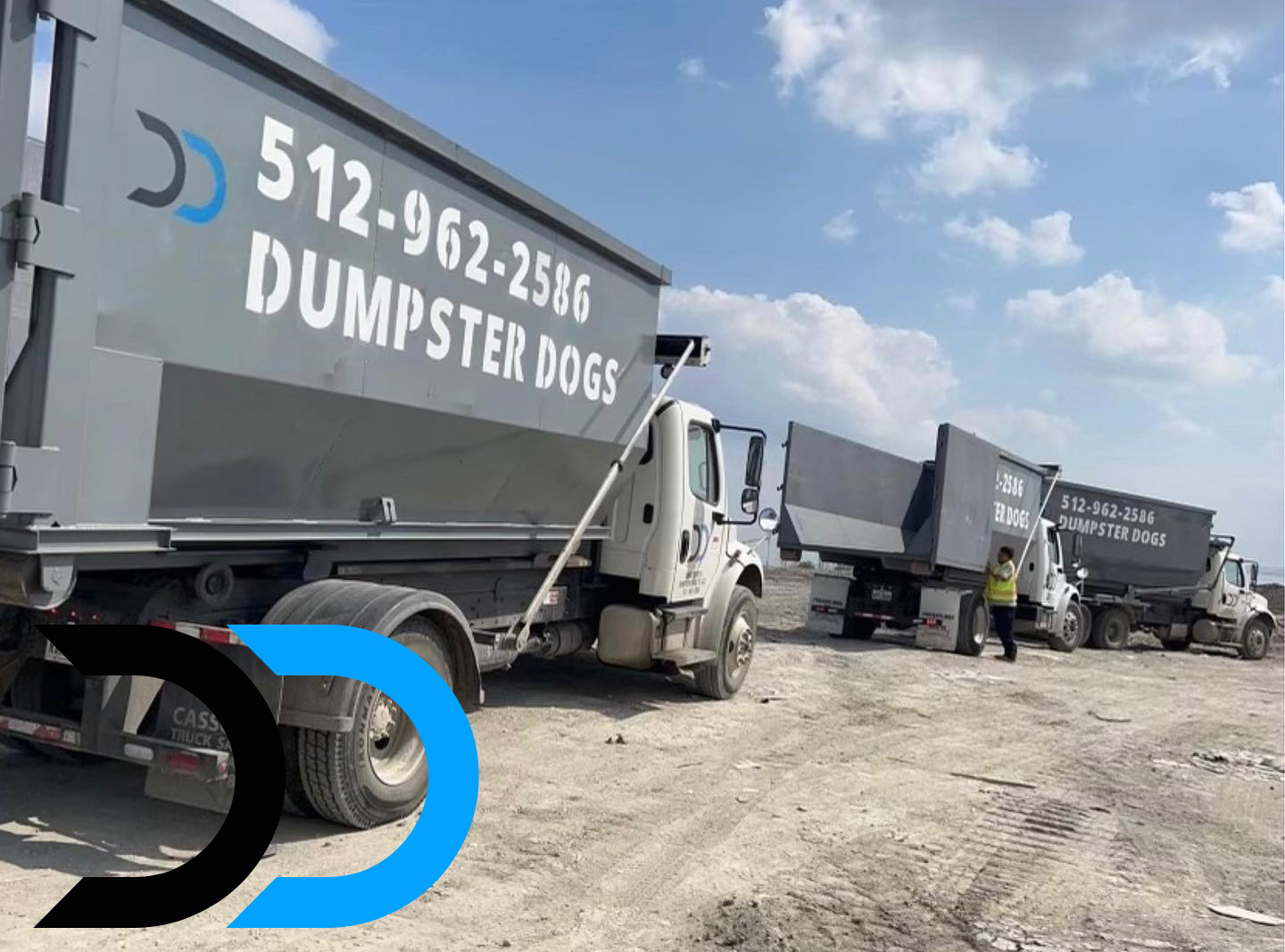 Weekend Small Dumpster Rental Kyle TX Homeowners Use for Yard Projects
For the small dumpster rental Kyle TX relies on, you can't go wrong with our 10 or 20-yard bin options. Our exceptional dumpster bins are great for all yard projects, including redesigning your landscape, completing outdoor renovations, creating the garden of your dreams, throwing out your old outdoor equipment or appliances, clearing out brush and debris from your yard, or cleaning up after a storm. Our containers are the perfect size to conveniently place on your property, so you can safely collect and throw out any grass, bushes, shrubs, tree limbs and trunks, playgrounds, shed or deck materials, treehouses, leaves, and more. Call us or book online today to get started on creating a lawn you can be proud of and increasing your curb appeal simultaneously.
Construction Dumpster Service Kyle TX Contractors Rely On
When in need of a reliable dumpster service, Kyle TX contractors trust Dumpster Dogs to provide the heavy-duty containers to keep their worksite safe and functional. With our budget-friendly prices and industry-grade bins, available in versatile sizing options, workers can complete projects of any size by safely and conveniently containing waste. Our dumpsters are well-suited to handle tile, wood, asphalt, concrete, shingles, and other construction waste to keep your work site free of bulky, hazardous materials so you and your team can focus on completing the job at hand correctly the first time. Give us a call or book online today to schedule delivery for the construction dumpster rental Kyle TX project managers choose first.
The Dumpster Rental Kyle, TX Trusts Most for Demolition Projects
If you're searching for the dumpster rental Kyle, TX demolition laborers trust most, you'll find what you need with Dumpster Dogs! While you work on your demolition project, our durable containers are there to handle any metal, asphalt, concrete, wood, steel, masonry, and more, at prices that won't hurt your budget. Whether you're demolishing a house or a large building, our premium, easy-to-load bins are ready to provide you with a safe and convenient form of waste disposal to help you meet your demolition project goals with peace of mind. Call us or book online today to take advantage of the large dumpster rental Kyle TX uses most.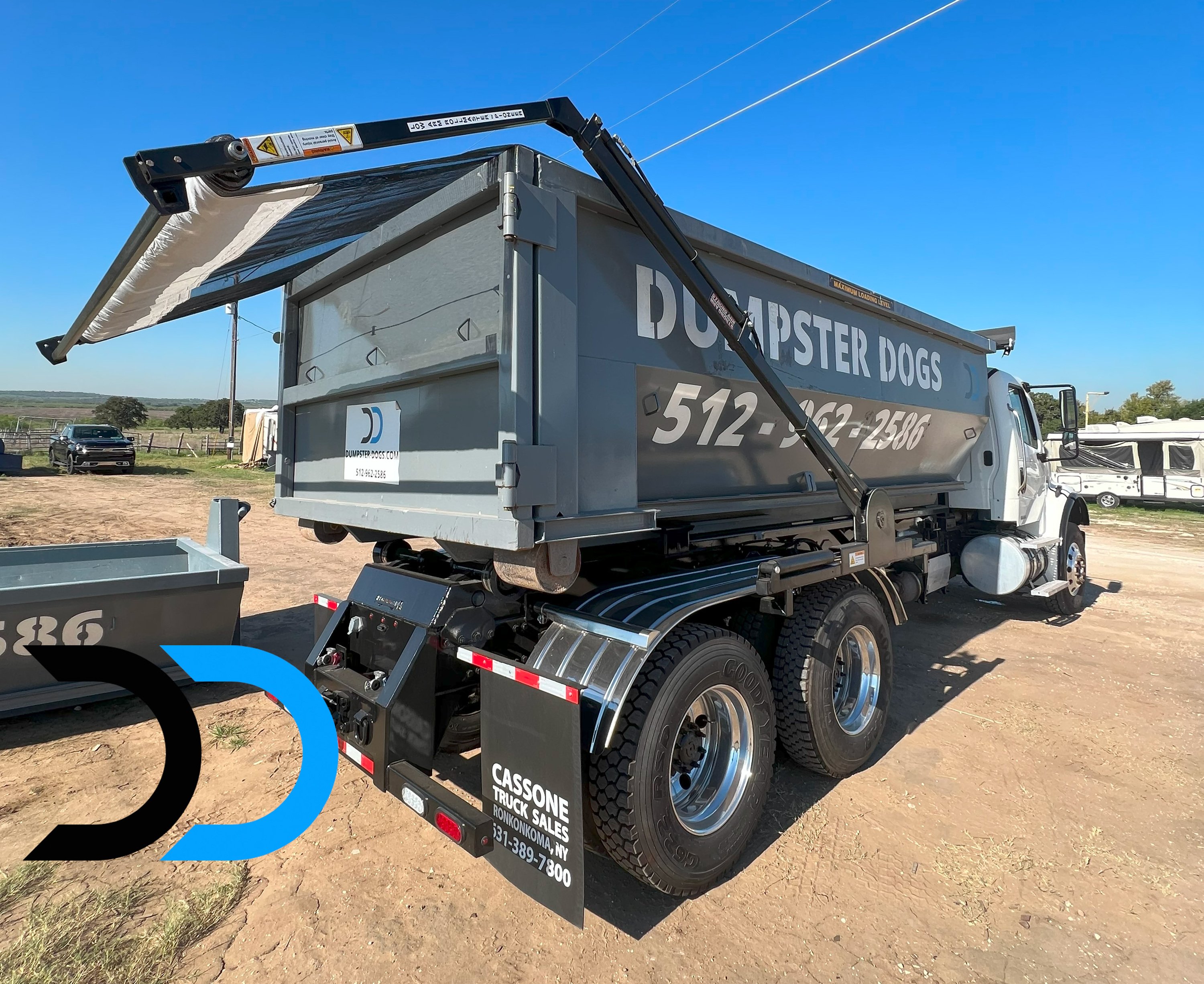 Trash Dumpster Rental Kyle TX Business Owners Love
If you need the trash dumpster rental Kyle TX business owners trust most, book with Dumpster Dogs! Our local company will gladly tackle the ongoing waste management needs of your commercial enterprise. From apartment complexes to hotels and everything in between, our staff of elite waste disposal experts is ready to help you keep your business safe and clean for your customers, guests, and employees! We offer short and long-term waste disposal solutions that are tailored to fit your company's individual needs. Give us a call or book online today to let us handle your waste management concerns, so you can run your business with peace of mind.
How to Book the Roll Off Dumpster Rental Kyle TX Believes In
If you want to book the roll off dumpster rental Kyle TX relies on most, we make the process a breeze with our streamlined online scheduling system! Simply click any of the bright blue "Book Now" buttons displayed throughout our website, select the dumpster that's best suited to your project's needs, and add it to your cart by clicking the bright blue "Add To Cart" button. Next, choose your delivery date from our online calendar and click the blue "Checkout" button, which will bring up a page that allows you to enter your contact and billing information, and will provide you with your order number. Be sure to relay any important information about the desired placement of your bin and any other delivery specifics in this section. When you're finished, click the blue "Continue" button, submit payment using any major credit card, and then sit back and relax knowing you'll be able to complete your project with a dumpster you can depend on!

If you'd rather book the best roll off dumpster rental Kyle TX has to offer over the phone, we make that process just as easy. Simply give us a call at (512) 962-2586 and our team of friendly customer service professionals will happily get you taken care of. If you're looking to rent a dumpster in Kyle TX, you can't go wrong when you choose Dumpster Dogs!


Convenient Sizes and Prices for the Most Affordable Budget Dumpster Rental Kyle TX Has to Offer
If you're looking for the greatest budget dumpster rental Kyle TX has to offer, you'll find it with Dumpster Dogs! Our local company has the largest inventory of high-end dumpster containers in a wide variety of sizes and prices, so you can choose the roll-off bin that's best for your specific disposal needs. Take a look at our sizing options below and reserve a rental online with a few easy clicks today.

10-yard: For just $395, you can dispose of up to two tons of waste with our 10-yard dumpster rental! This option is perfect for residential projects, such as yard cleanups and small-scale cleanouts or renovations. This bin measures 16' long by 8' wide by 3.5' high. Additional days and extra weight can be purchased for $12 per day and $75 per ton.

20-yard: For mid-size projects like roofing jobs or more intensive downsizing endeavors, choose our 20-yard dumpster and easily discard up to three tons of waste for the low price of $495. This bin measures 18' long by 8' wide by 5' high. Additional days and extra weight can be purchased for $12 per day and $75 per ton. This is a great size for various construction and demolition needs, as well as larger residential projects.

30-yard: Our 30-yard dumpster container can safely hold up to four tons of waste and is priced at $595! All of our rentals include a seven-day rental period. This container measures 18' long by 8' wide by 7' high and is conducive for most commercial projects. Call us or book online today to lease the most affordable dumpster rental Kyle TX can provide!

Delivering a Quality Kyle TX Dumpster Rental to Surrounding Areas
At Dumpster Dogs, we strive to be the Kyle TX dumpster rental company that aids our community at every opportunity! Our people-centered company regularly collaborates with the Hays Consolidated Independent School District, as well as other businesses, organizations, contractors, park services, and individuals to provide reliable waste management services at cost-effective prices. Our waste disposal team is proud to be a part of the effort to take care of our community and keep our city clean and safe for all. Give us a call or book online to schedule your delivery today!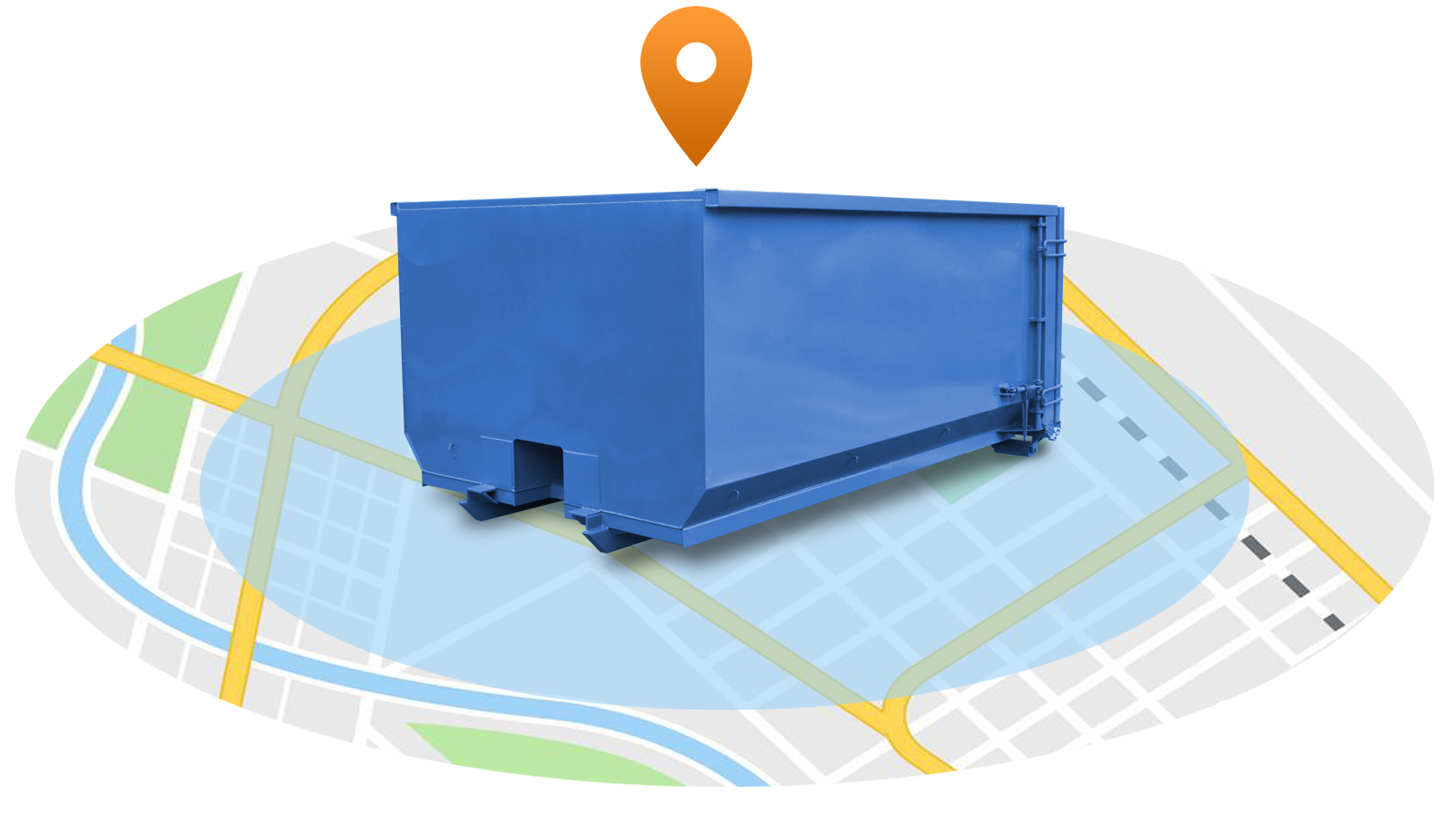 Our family-run Kyle TX dumpster rental company happily offers our reliable waste disposal services to the 78640 zip code in Hays County and surrounding communities. Our local company extends the delivery of our top-quality dumpster containers to surrounding areas such as Austin, Manor, Bastrop, Round Rock, Bee Cave, Pflugerville, Lakeway, Cedar Park, Kyle, Cedar Creek, Elgin, Driftwood, Del Valle, Manchaca, Leander, Spicewood, , Wimberley, Dripping Springs, and everywhere in between! Looking for a dumpster rental Buda TX, give us a call! If you'd like to book the highest-quality cheap dumpster rental Kyle TX has to offer, but are located outside of our typical service area, that's not a problem. Give us a call at (512) 962-2586 and we will do our best to arrange special accommodations.
Service Area
FAQs About Booking the Roll Off Dumpster Kyle TX Can Trust
If you have questions about booking the roll off dumpster Kyle TX chooses first, we're here to help. We've compiled a list of our most frequently asked questions by our first-time customers to help alleviate any concerns you may have! Take a look at our list below and if your questions remain unanswered, please give us a call at (512) 962-2586 and our team will be happy to assist you!
Q.
Do I need to be present for the dumpster delivery?
A.
Not at all! When you book with Dumpster Dogs, we make sure to get all the information about the specifics of your dumpster delivery, including the best time and place to drop it off, upfront. Our drivers will have this information handy, so our team of experts will be able to perfectly accommodate your needs without your presence. If you have any specific instructions for our team, be sure to let us know when you're reserving your bin online and make sure any potential obstructions are cleared on the day of the delivery.
A.
Our company requires a $50 credit card deposit upon booking. However, this deposit is fully refundable if you cancel your delivery eight days in advance. If you need to cancel with less than eight days' notice, we will gladly allow you to postpone your delivery to a later date within one year.
Q.
How much does it cost to rent a roll-off container?
A.
Our prices vary depending on the size of the container, the rental timeframe, and the amount of tonnage being disposed of. Our 10-yard begins at $395 for up to seven days of rental time, with two tons of waste removal included in the base price. If you're looking for a cost-effective roll off dumpster Kyle TX homeowners, businesses, and contractors depend on, you're in the right place!
Exciting Things to Do in Kyle, TX!
Dumpster Dogs is proud to serve the Kyle community and the surrounding areas. Kyle is a charming city that offers a unique blend of small-town charm and big-city amenities. Visitors to Kyle can explore the city's history by visiting iconic landmarks such as the historic Kyle Depot, which now serves as a community center, or by strolling through the charming downtown area, which is home to many local boutiques, restaurants, and coffee shops.

When it comes to outdoor activities, Kyle offers several beautiful parks and natural areas for visitors to enjoy. The Gregg-Clarke Park is a popular destination for families, with its large playground, baseball fields, and picnic areas. For those who love the great outdoors, the nearby Plum Creek Preserve offers hiking and biking trails, fishing opportunities, and stunning views of the Texas Hill Country.
Texas-Sized Restaurant Options
When it comes to dining options, Kyle offers a range of cuisines and dining experiences. Visitors can enjoy classic Tex-Mex dishes at the local favorite, Los Vega, or try the delicious burgers at the BurgerFi. Other notable restaurants in the area include the creative and eclectic menu at Evo Entertainment, and the delicious sandwiches and salads at the Main Street Grill. No matter what your tastes are, you're sure to find something delicious in Kyle.
The Small-Town Charm of Kyle, Texas
Kyle is also home to several excellent churches and places of worship, including the St. Anthony Marie de Claret Catholic Church, the Kyle United Methodist Church, and the Celebration Church. These churches are known for their welcoming communities and commitment to serving their members and the greater Kyle community.

At Dumpster Dogs, we believe that Kyle's small-town charm and beautiful natural areas are what make it such a special place to live and work. Whether you're a resident or a visitor, Kyle offers something for everyone, with its friendly community, beautiful landmarks, and diverse range of dining and entertainment options. We're proud to serve the Kyle community and look forward to continuing to provide reliable and affordable dumpster rental services to our neighbors in this wonderful city.
Reviews for the Roll Off Dumpster Rental Kyle TX Customers Rate 5-Stars
Dumpster Dogs provides the best roll off dumpster rental Kyle TX has to offer! The best part of our job is helping our customers complete their various waste disposal projects with ease. We've built a positive reputation in our community by exceeding customer expectations, offering flexible scheduling, and guaranteeing on-time delivery. If you're hesitant or need more information, take a look at what our satisfied customers are saying and book online with a few simple clicks. We're ready to help make your residential or commercial waste removal process a breeze.